Taiwan Zoas
These are the fancy zoas you may have heard of or seen on thin plastic sheaths. They are 25 to a box and $100 each piece, plus $200 inbound freight and landing costs on the box. Each zoa piece averages 50 polyps. You get to pick 13 of the morphs, they pick the other 12. Some types have 3 or 4 smaller pieces, with one super mega rare type and some other types as in some of the photos with multiple smaller pieces (toward bottom of pics).
To order Taiwan zoanthids, please give us a call or send an e-mail.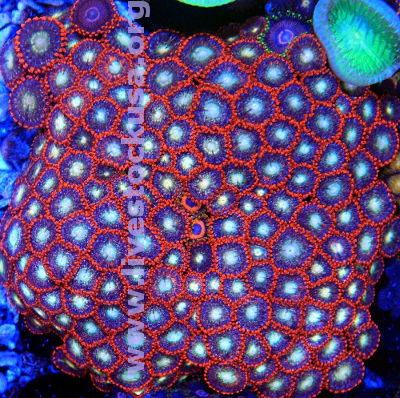 tz1-0329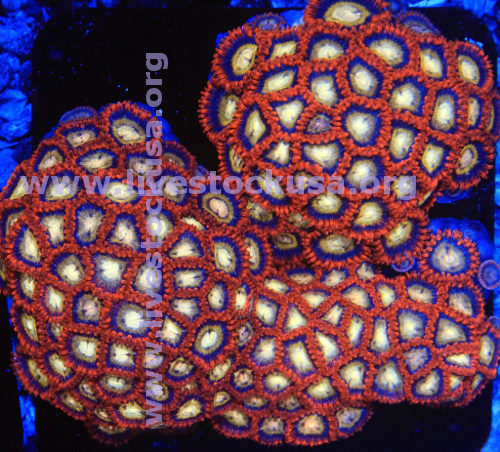 tz5 - Yellow Jawbreaker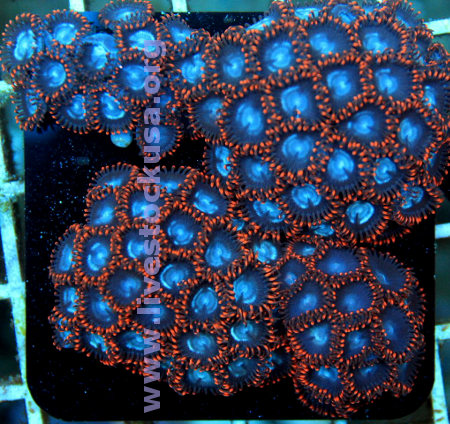 tz9 - Spiderman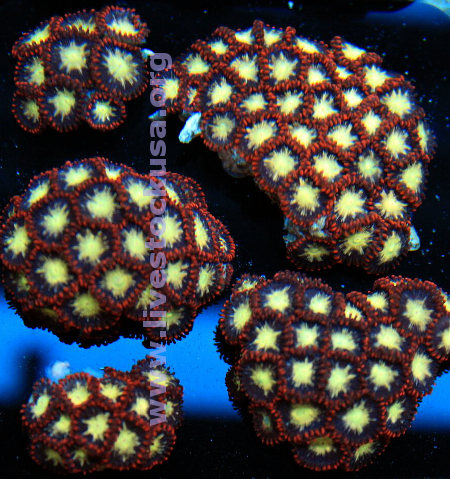 tz13 - Sunburst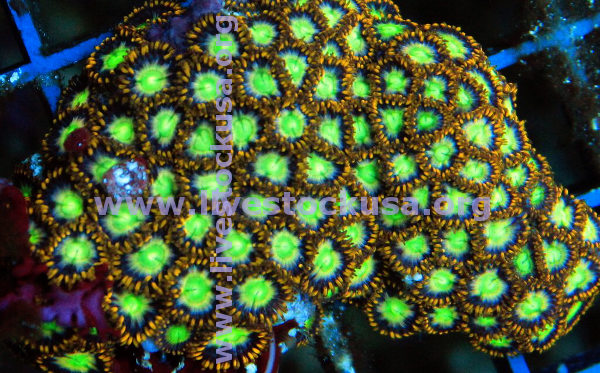 tz17-2093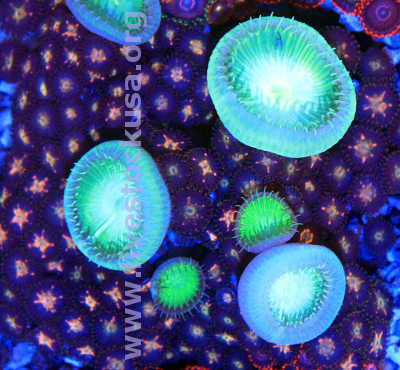 tz2-1633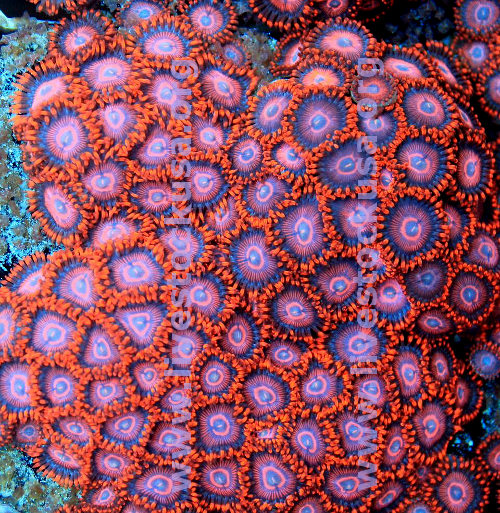 tz6 - twizzler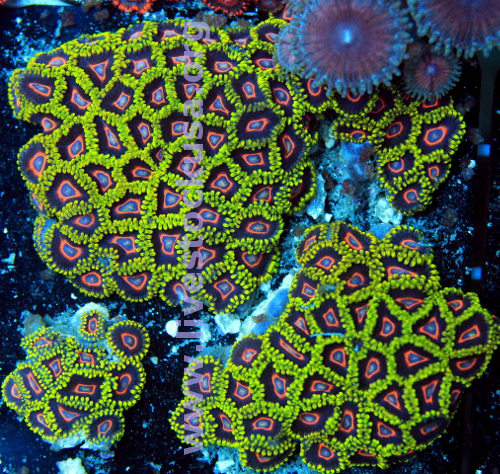 tz10 - Hornet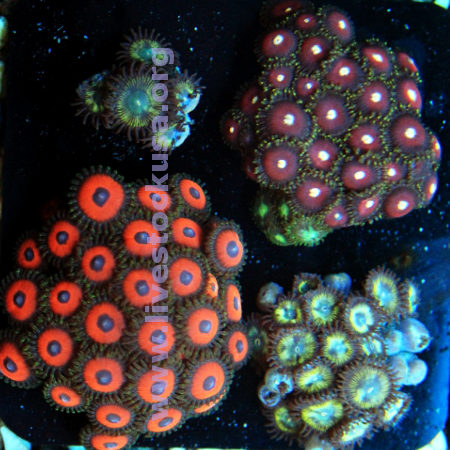 tz14-0144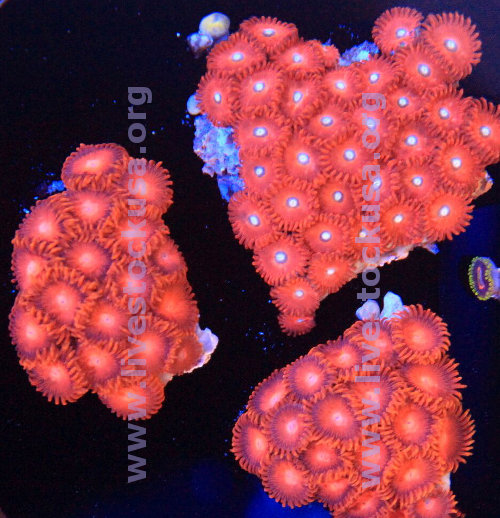 tz18-2483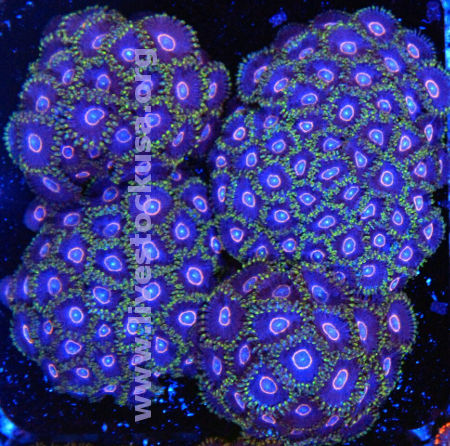 tz3-2480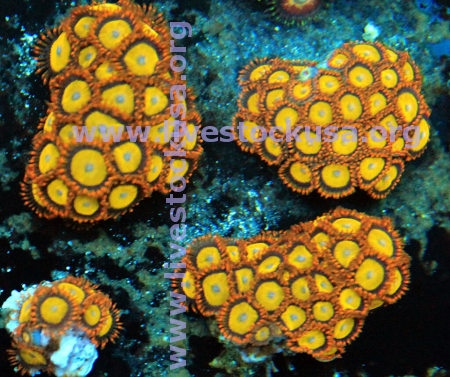 tz7 - Fruitloops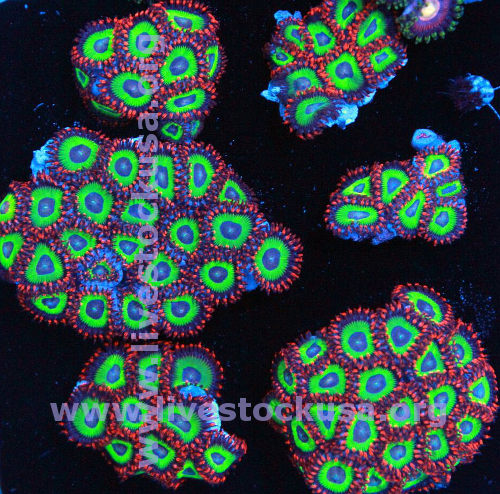 tz11 - Emerald on Fire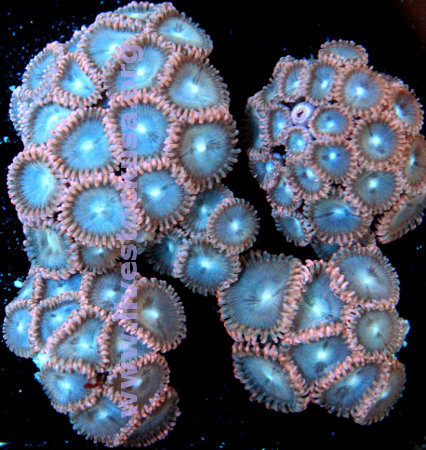 tz15-0332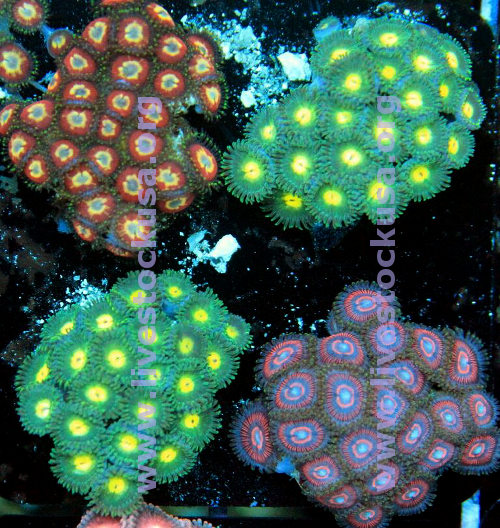 tz19-2971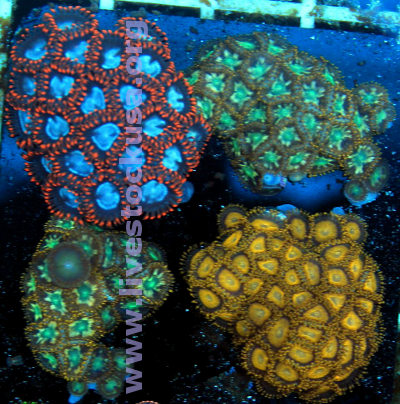 tz4-2775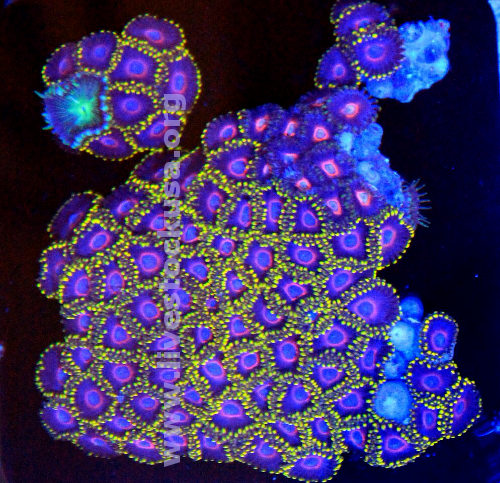 tz8 - Space Queen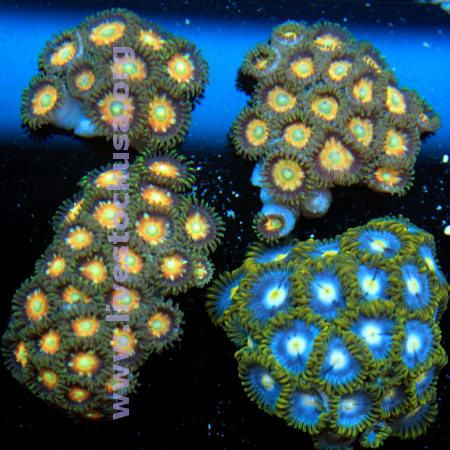 tz12 - War Torn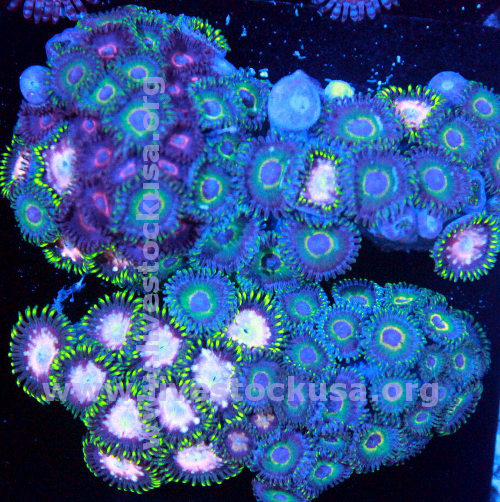 tz16-2172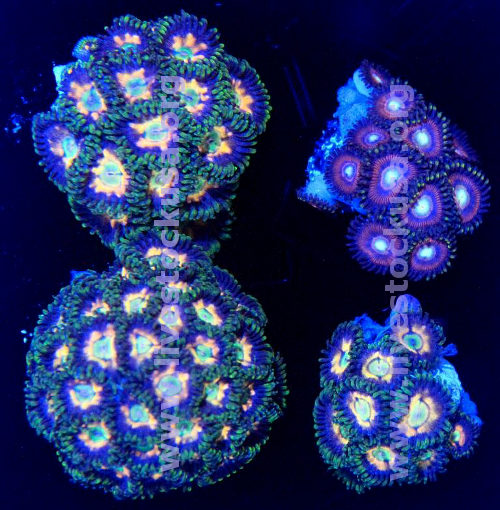 tz20 - Chernobyl
Our toll-free phone for calls within the U.S. is open
Monday through Friday from 9:00 a.m. to 5:00 p.m.,
(Central time)
(866) 874-7639

(855) 225-8086
(If you should have trouble with the first number, please use the second one.)
HOME
Our E-mail
birdfish @ livestockusa.org

(Be sure to remove spaces if copying-pasting e-mail address.)
To view other pages, you may choose from topics in dropdown menu ...

Site Map
© www.livestockusa.org, 2016-2017