Viet Nam Soft Corals
Ordering information for our Viet Nam soft coral boxes can be found on our
Box-lot Specials page.
These include the Viet Nam Ultra
(Rare, Premium & Limited)
fancy zoanthids, soft coral assortments, mixed combo rocks; and "Regular" Viet Nam soft corals.
Viet Nam
(.pdf page)
Photos may be seen on our Box-lots page, as well as the following pages ...
Viet Nam Ultra Photos
2018 Customer Photos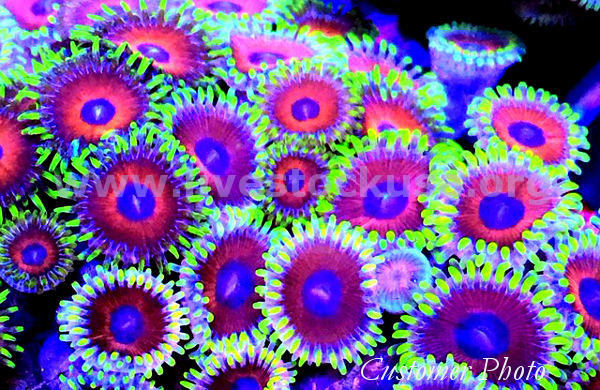 Thanks to Robert V. for the above photos of "Regular" Viet Nam.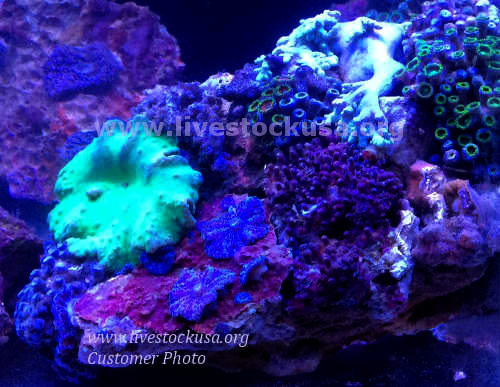 Thanks to Francisco M. for the above photo of ...
"Rare Premium and Limited Fancy Zoanthids, Soft Coral Assortment, Mixed Combo Rocks"

There is also another source for Viet Nam soft corals other than the Box-lot specials, although it only ships occasionally. Below is a sample list of what they have available. To order a box, please inquire.
MARBLED DISCOSOMA MUSHROOM
MARBLED MUSHROOM with ZOA POLYPS (COMBO)
ASSORTED RHODACTIS MUSHROOM
DARK RED DISCOSOMA MUSHROOM
GREEN STRIPE DISCOSOMA MUSHROOM
WATERMELON DISCOSOMA MUSHROOM
RED VELVET MUSHROOM with ZOA POLYPS (COMBO)
GREEN VELVET MUSHROOM
BLUE-PURPLE VELVET MUSHROOM
NEON GREEN VELVET MUSHROOM
NEON VELVET MUSHROOM with ZOA POLYPS (COMBO)
GREEN VELVET MUSHROOM with ZOA POLYPS (COMBO)
ORANGE FUZZY MUSHROOM
ASSORTED BULLSEYE MUSHROOM
BLUE BULLSEYE MUSHROOM
GREEN-PURPLE BULLSEYE MUSHROOM
GREEN-BLUE BULLSEYE MUSHROOM
NEON GREEN RICORDEA MUSHROOM
PURPLE RICORDEA MUSHROOM
RED-ORANGE RICORDEA MUSHROOM
PURPLE PIMPLED RICORDEA MUSHROOM
NEON GREEN PIMPLED RICORDEA MUSHROOM
GREEN-PURPLE PIMPLED RICORDEA MUSHROOM
BLUE RICORDEA MUSHROOM
GREEN-PURPLE RICORDEA MUSHROOM
GREEN DISCOSOMA MUSHROOM ROCK
BROWN TREE SOFT CORAL
BLUE CLOVE POLYP ROCK
TREE CORAL
RED SHORT TREE SOFT CORAL
SEA FAN (RED-WHITE POLYPS)
SEA FAN (PURPLE)
LONG TENTACLE ANEMONE
WHITE SADDLEBACK SEA ANEMONE
SADDLEBACK SEA ANEMONE-GREEN
CARPET SEA ANEMONE-GREEN
FINGER LEATHER-YELLOW
FINGER LEATHER-GREEN
FOX TAIL HAIRY TREE SOFT CORAL
PURPLE-WHITE TIP CAULIFLOWER
ORANGE TREE SOFT CORAL
MUSHROOM LEATHER-YELLOW
MUSHROOM LEATHER-GREEN
FINGER LEATHER-YELLOW
DRAGON EYE (RED) ZOANTHID COLONY
ASSORTED ZOANTHID COLONY
BRIGHT GREEN ZOANTHID COLONY
EAGLE EYE (GREEN-RED) ZOANTHID COLONY
LONG TREE SOFT CORAL
SOFT TREE CORAL
COLORED TUBE ANEMONE
GREEN STAR POLYPS