It's so exciting to see photos from our customers ... here are a handful from a few folks who sent some to us. If you have photos you'd like to share with us ... just send us an e-mail to inquire how to send them!










These reefs are beautiful displays and we thank everyone for the photos. Please note that some of the live rock used for these set-ups is no longer being collected and exported, making these aquariums very unique.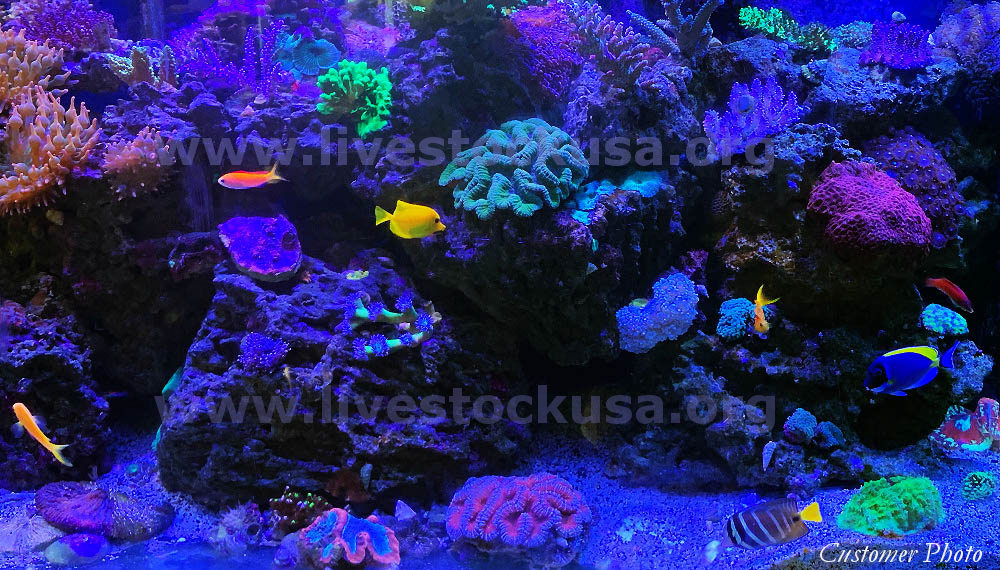 Thanks to Jerry S.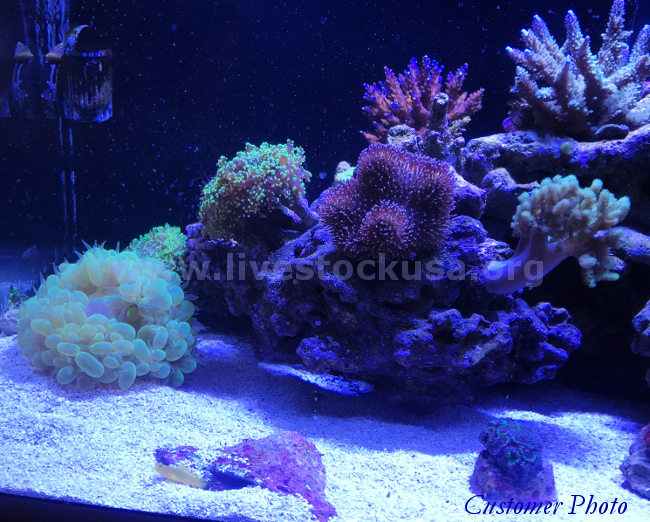 Thanks to Jason G.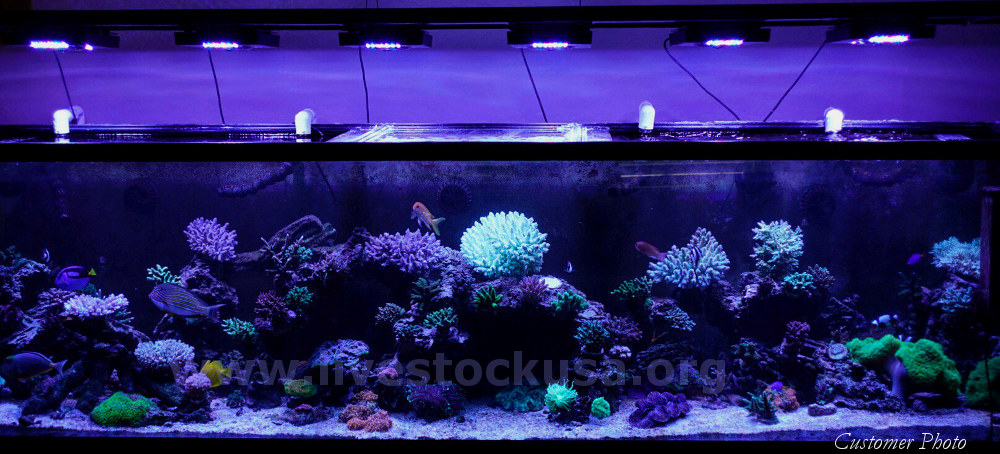 Thanks to LLaura B.
Thanks to Charlie in Alabama for this photo of his Pinecone fish ...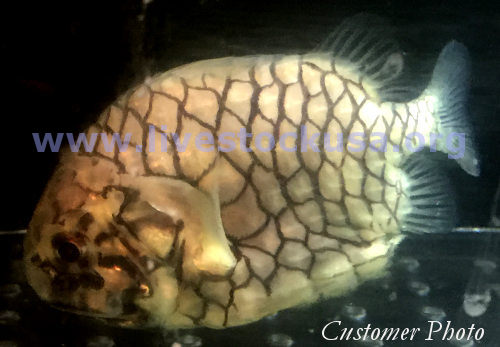 (Philippines - RVS)
Thanks to DJ in Florida for this photo of his Pintail Fairy Wrasse ...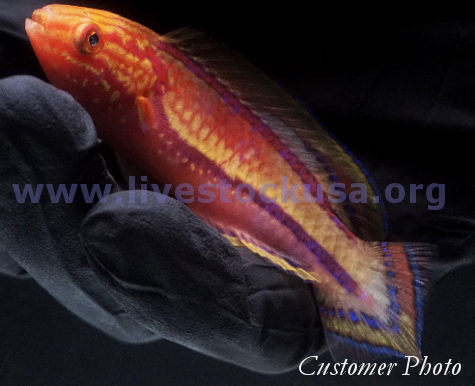 (Philippines - Cebu)
A big thanks to Ben C. for sharing this pic of his tank. What a spectacular display! The Acros are our Fiji, Aussie, and some Bali too. Ever notice how when you go up to the tank to take a pic, all the fish come up to get in the way?



Thanks to Minh D. of Maryland for this photo of his beautiful reef that includes Fiji acropora ...



Thanks Ray U. of Maryland for these pix (first six below) of his awesome reef! Wow, beautiful eh? Outstanding!














Thanks to Adrienne for her nice photo below, featuring Fiji Nano acropora.



Thanks to Richard V. of San Jose, Calif. for sharing a beautiful photo of his reef & Fiji acropora ...



A very special "thank you!" to LLaura for sending us these beautiful photos from her order of Vietnam "Rare, Premium & Limited" ...











Thanks to Andrew L. for sending us a photo of a great display with Java live rock ...




Some of Andrew's rock grew sponge!




Richard V. shared this photo featuring Fiji acropora in his beautiful 150 gal. reef ...



Fiji acropora in Francisco's tank in Miami ...






Also another big thanks to Francisco in Miami for these pictures of his Vietnam Rare Premium & Limited corals ...



A great looking reef built with a combination of our live rock ... Bali, Java, Vanuatu, and Irian Jaya. Thanks to Graham S. for the photo!



The following seven photos were sent to us by Jason of Chicago, Illinois, showing both Tonga and Fiji live rock, along with Tonga corals.















Thanks to Scott of Hammond, Indiana for the next three photos of two types of Tonga live rock (Eva and Vava'u Deepwater).









These two photos are from Alan of Golden, CO showing a great display created with Fiji live rock and Tonga Vava'u and Uaniva.






These photos are from Tony of Boise, Idaho ... an extraordinary reef he's built with live rock from Tonga (Vava'u and Eva).









These great Tonga Eva pics are from Benjamin of Des Moines, Iowa ... a spectacularly natural aquascape job!






This wonderful set-up is from Michael of Cleveland, OH. Michael's reef was created with Tonga Eva, Vava'u (Deepwater) and Fiji Branch ... fantastic display!



"The tank looks great thanks to your rock." - Michael
Courtesy of John A. of Webster, Texas ... a terrific Tonga Eva reef!



Our Toll-free Phone:
(866) 874-7639

(855) 225-8086
Monday through Friday from 9:00 a.m. to 5:00 p.m. (Central Time)
(If you have trouble with the first number, please use the second one.)
Our E-mail
birdfish@livestockusa.org













Phone: (866) 874-7639 or (855) 225-8086
E-mail: birdfish@livestockusa.org
Mon-Fri, 9am-5pm Central



© www.livestockusa.org, 2006-2022